According to the classification of use, there are refrigerator shredders, plastic shredders, car panel shredders, paint bucket shredders, etc. According to the structure, it can be divided into two-axis (or four-axis) shearing type, single-axis roller cutting type coarse shredder There are three types of tearing.
The most common is the shearing pulverizer, which has two to four knife shafts, and mainly relies on the principle of shearing and cutting to complete the pulverizing process. Its knife structure is shown in the figure below. The principle of this shredder is to shred objects like scissors.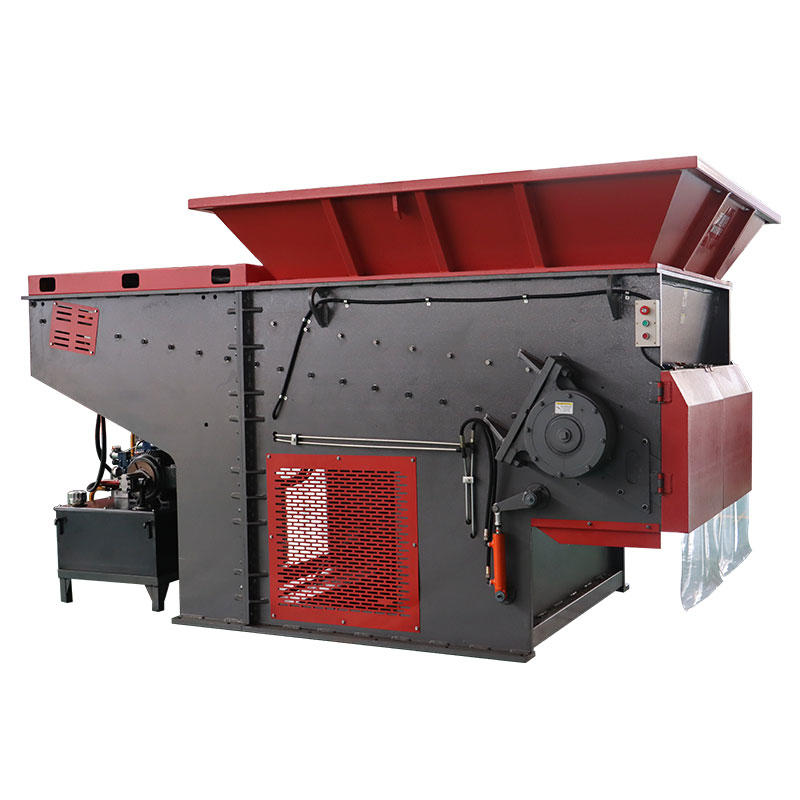 The machine is equipped with a plurality of blades on a rotating knife roller, and the fixed blades are cut in opposite directions to complete the effect of material crushing.
Tear-type coarse pulverizer
The principle of the tearing coarse pulverizer is to shake the hook to tear the garbage material. This model is mainly used for primary crushing and shredder applications generally include:
1. Shred unqualified products into smaller pieces for recycling.
2. Reduce the volume of unprocessed raw materials for mixing with other materials.
3. Shred organic matter to make biofuel.
4. Shred some textile materials to facilitate the reuse of fibers, such as the crushing of carpets.