Many people know that the shredder is mainly a new type of equipment for shredding plastic products. It turns out that it can be seen everywhere in our life. Many people call it a shredder. So, the question is, what is the use of plastic bottles after being processed with a plastic shredder? If some high-quality plastic bottles are processed, they will flow into the market from scratch, mainly used in construction and decoration materials.
The medium polyester fiber sound-absorbing decorative art board is obtained from the recycled cola bottles and mineral water bottles, and then limited by hot pressing. The serious production process is that in the early stage, the returned Coke bottles are broken, and then granulation and spinning are carried out. After the filament is cut into short fibers, it is weighed and separated into cotton, and the equipment is used to mix materials with different melting points and different colors together.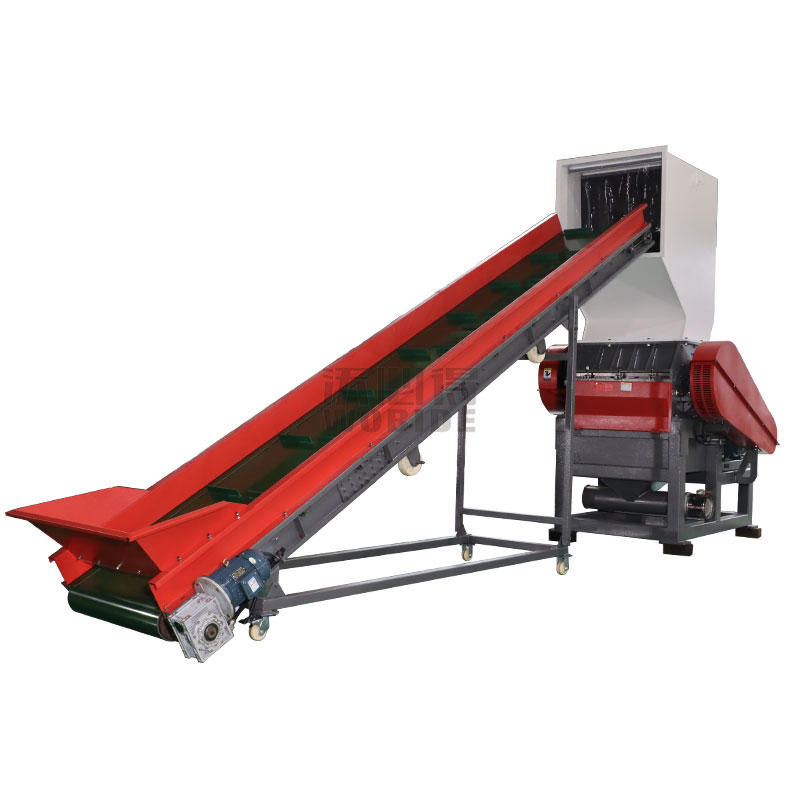 Then through the equipment, the fibers are combed into an average fiber web, and after acupuncture, the distributed fibers are closely held together, resulting in a cotton-like fiber. size.
In terms of product advantages, the polyester fiber sound-absorbing decorative art board can absorb 80% of the sound, the weight of the table and chair is only half of that of the wooden table and chair, and the environmental protection performance reaches the EO level. In view of its sound absorption, noise reduction, thermal insulation and other achievements, the application of this material has also greatly contributed to the rapid development of the mineral water bottle recycling industry.
The mineral water bottle flakes processed by the plastic shredder are processed in the market at 4200-9600 yuan / ton, and the customer has a huge space to obtain it. It is a kind of equipment with low investment and high income. , feeding machine, washing machine, drying machine and other mineral water bottle flakes processed by this machine can fully meet the requirements of wire drawing and other modification materials manufacturing and processing.