What are the uses of the mineral water bottle obtained after crushing with a
plastic crusher
? Which industries are mainly used in? Mineral water bottles are mainly made of polyethylene terephthalate, also known as PET. For such waste plastics, mineral water bottles and beverage bottles are usually used as guarantee materials in the food industry. This type of plastic is crushed by a plastic crusher and then cleaned and dried to be made into PET flakes, which are used in chemical, construction and other industries. According to their application classification, the crushed flakes mainly have the following uses: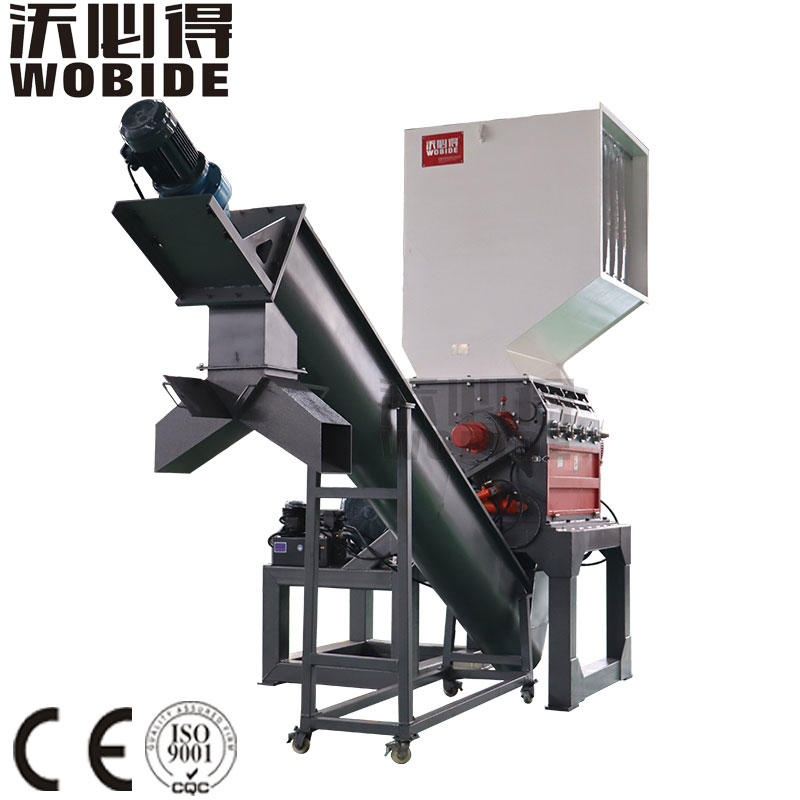 1. For re-manufacturing PET bottles, recycled pellets cannot be used in direct contact with food, but can be used in the middle layer of three-layer PET bottles, and then made into carbonated beverage bottles.​​
2. Spinning to make fibers, recycled PET materials can be used to make fibers by spinning, which can be used as pillow cores, mattresses, sleeping bags, felts, etc.​​
3. Glass fiber reinforced material, glass fiber reinforced recycled PET has good heat resistance and mechanical strength, and can be used to make auto parts, such as heat-resistant automobile wheel covers, and its thermal distortion temperature can reach 240 degrees. Modulus of flexural elasticity 9500MPa, flexural strength 214MPa, impact strength 15kf/m2.d. Blending modification, recycled PET material can be blended with other polymers to obtain various modified materials, such as blending with PE , PET blends with improved impact properties can be obtained, PE:PET is (10~50):(90~50): if a small amount of polypropylene is added, the dimensional stability of the blends can be significantly improved. Since the polarities of PE and PET are quite different, compatibility treatment is required during blending, and the compatibility is generally improved by graft modification of polyolefin.
 ​​
4. Alcoholysis: Alcoholysis of PET waste in the presence of alkaline catalyst, and polycondensation by adding dibasic acid anhydride to obtain a product with an acid value greater than 12. After dilution, filtration, and adding an appropriate amount of catalyst, alkyd resin paint can be obtained.
Through the above introduction, the existing plastic bottles are mainly divided into the above-mentioned uses according to the level of plastic use after crushing. In terms of equipment selection for processing waste beverage bottles, plastic crushers can be selected to be matched with de-labelling machines, cleaning production lines, and drying machines to form recycled PET. The crushing production line is used to crush and process waste plastics such as mineral water bottles and beverage bottles recycled in the market to obtain considerable economic value.