The dual-shaft shredder is a very versatile type of shredder. The cutter is suitable for the crushing of various materials, but gradually in the actual work of the machine, we find that the cutter does not seem to be so easy to use, and even suddenly found that the material has changed significantly. If the requirements are not met, this indicates that the life of the tool has expired and a new tool needs to be replaced.
Therefore, we must predict in advance, before it really affects the work, replace the tool that has been worn and cannot continue to work normally, no matter it is the life-span material, the non-stop grinding will eventually wear out that day. The tool is the most critical part of the double-shaft shredder. Therefore, in the daily operation of the double-shaft shredder, it is necessary to strengthen the maintenance and maintenance of the hammer head. When there is a problem with the hammer head, it must be solved as soon as possible. The mechanical engineer will teach you today based on the difference in daily operation. situation to determine whether the service life of the tool has reached its limit and when it must be stopped.
When the dual-shaft shredder is working, the tool is not only subjected to the impact and grinding of the material, but also the tool itself is subjected to wear and tear caused by friction. Therefore, whether it is a single-shaft shredder or a multi-shaft shredder, as long as you start using it, Under the simultaneous action of these two forces, the tool will wear over time, and the outer surface of the tool and the edges and corners on both sides will gradually become circular arcs.
Therefore, when the force of the dual-shaft shredder is transferred and the wear effect of the tool changes, it indicates that the service life of the tool is about to end. When the discharge does not meet the downstream requirements of the production line, the tool has failed and needs to be replaced in time for normal production.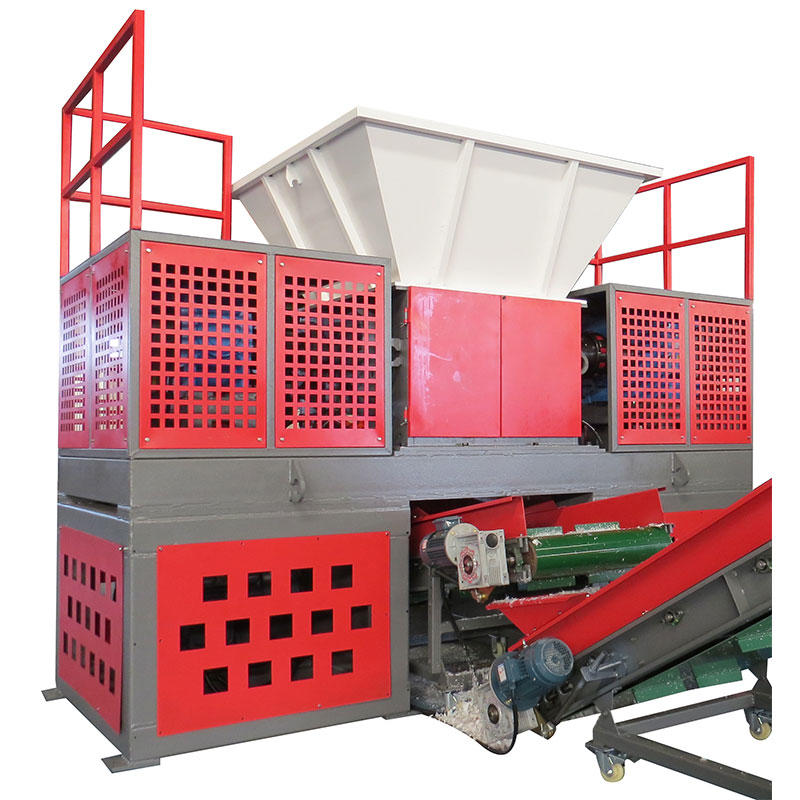 1.WPT Double-roll shredders are specially designed for the materials like woven bags, film, container bag, those comparatively soft material. 
2.It has a unique double-roll spindle are all procesessed with special techology, which ensures a long service life,anti-winding,compact structure.
3.To meet customer recycling requirements if various waste,it has the high efficiency,simple and safe operation.
4.Can process 600-4000kg per hour according to different materials.