As a high-speed shearing and crushing equipment, how should the
plastic crusher
maintain the bearing of the load-bearing part? Are there any precautions in daily use? In the design of the pulverizer, the bearing part of the main shaft is made of steel bearing seat, and the single bearing or double bearing is embedded to realize the stable state of the plastic pulverizer in high-speed operation.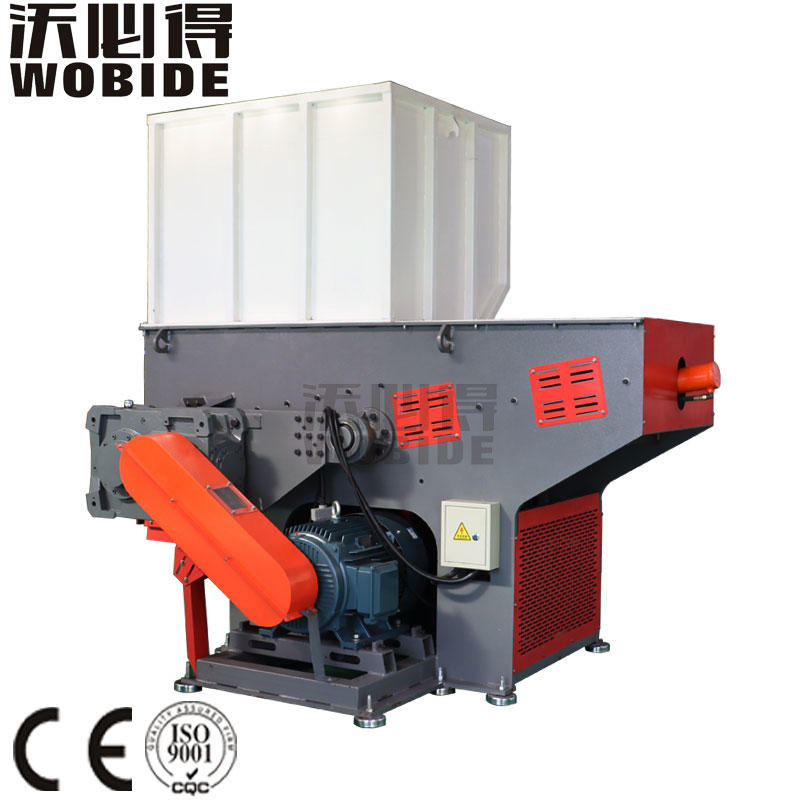 According to different models, the maintenance and maintenance of the bearing part should follow the unified maintenance standard of the bearing. In the process of operating the plastic shredder as a whole, we need to use some technical aspects to ensure that the plastic shredder can achieve a good output and also ensure the service life of the bearing, so as to increase the output and reduce the production cost. , that is, the maintenance cost. If the plastic pulverizer is not properly configured or sprayed with lubricating oil during the production operation, it will accelerate the wear of the bearing, so if we want to extend the service life of the bearing, then first of all It is necessary to take corresponding measures to protect the bearings. It is necessary to lubricate the bearings regularly. We usually use 8 hours as a lubrication cycle for each shift. During the period, we need to add grease or molybdenum dioxide to the bearings to reduce the pressure. The friction strength during the high-speed rotation of the bearing will reduce the heating of the bearing and extend the service life of the bearing. Secondly, the maintenance should be carried out in strict accordance with the use requirements of the pulverizer to prevent the powder of the pulverized material from entering the bearing seat and affecting the service life of the bearing.
Secondly, as a blade type shearing crusher, the plastic pulverizer should avoid large pieces of metal and stones from entering the equipment during use to avoid damage to the internal rotor and blades of the pulverizer. Again, there should be strict operation during the operation of the equipment. Specifications, it is forbidden to open the shredder case with electricity to avoid safety accidents.