Specializing in the manufacture and sale of shredders, we seek technological innovation and quality first to meet every need of users. When you buy a shredder, you buy not only good shredder equipment, but also considerate after-sales service. Before our shredder equipment leaves the factory, there is a strict quality inspection center, which is responsible for each product that leaves the factory. In the process of use, there is every problem, and a professional technical engineer will follow up the whole process.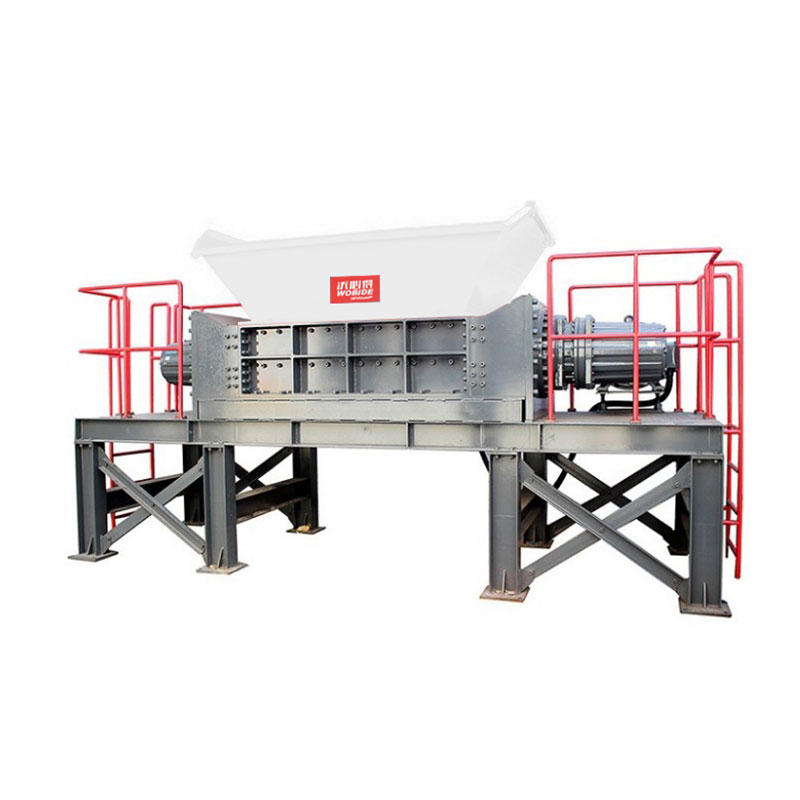 Over the past ten years, the machine has been carefully researched and learned from the advanced experience of similar products overseas. After continuous improvement, a large-scale automatic shredder equipment has been successfully developed. The unit has high automation level, high manufacturing efficiency, and can be used economically. Useful use of large diameter materials. As long as the waste materials that can be put in within the boundary of the feeding box, the rest of the materials can be directly shredded and broken without cutting and decomposing.
Shredder equipment settings: shredding blade set, carrying box, box bracket, feeding system, power system, and electrical control system.
Shredder product features: Shred organic materials to make biofuels. Shred the failed product into smaller pieces for recycling. Shred some rubber raw materials to facilitate the reuse of rubber products, such as the crushing of tires. Reduce the volume of unprocessed raw materials for mixed use with other materials.