As a kind of high-efficiency acquisition and crushing production equipment for waste plastics, plastic shredders are widely used in the manufacturing industry and are widely used in waste plastics and plastic production, processing and manufacturing industries. In order to solve the noise problem of plastic shredders, provide equipment improvement and related service facilities. According to this equipment, the crushing noise of plastic shredders can be reasonably reduced to achieve high-efficiency environmental protection applications. Second, in the smoke and dust level, the civilian-use plastic shredders can be crushed. The smoke and dust caused in the whole process are collected to achieve the actual effect of noise reduction and ash removal in the whole process of the use of machinery and equipment.
Whether it is for waste plastic electronic product recycling or plastic production and processing companies, environmental protection, energy saving and noise reduction are all urgent problems, and mechanical equipment is conducive to the use of machinery and equipment by customers and the integration of environmental protection regulations. According to the improvement of machinery and equipment The above problems can be dealt with reasonably.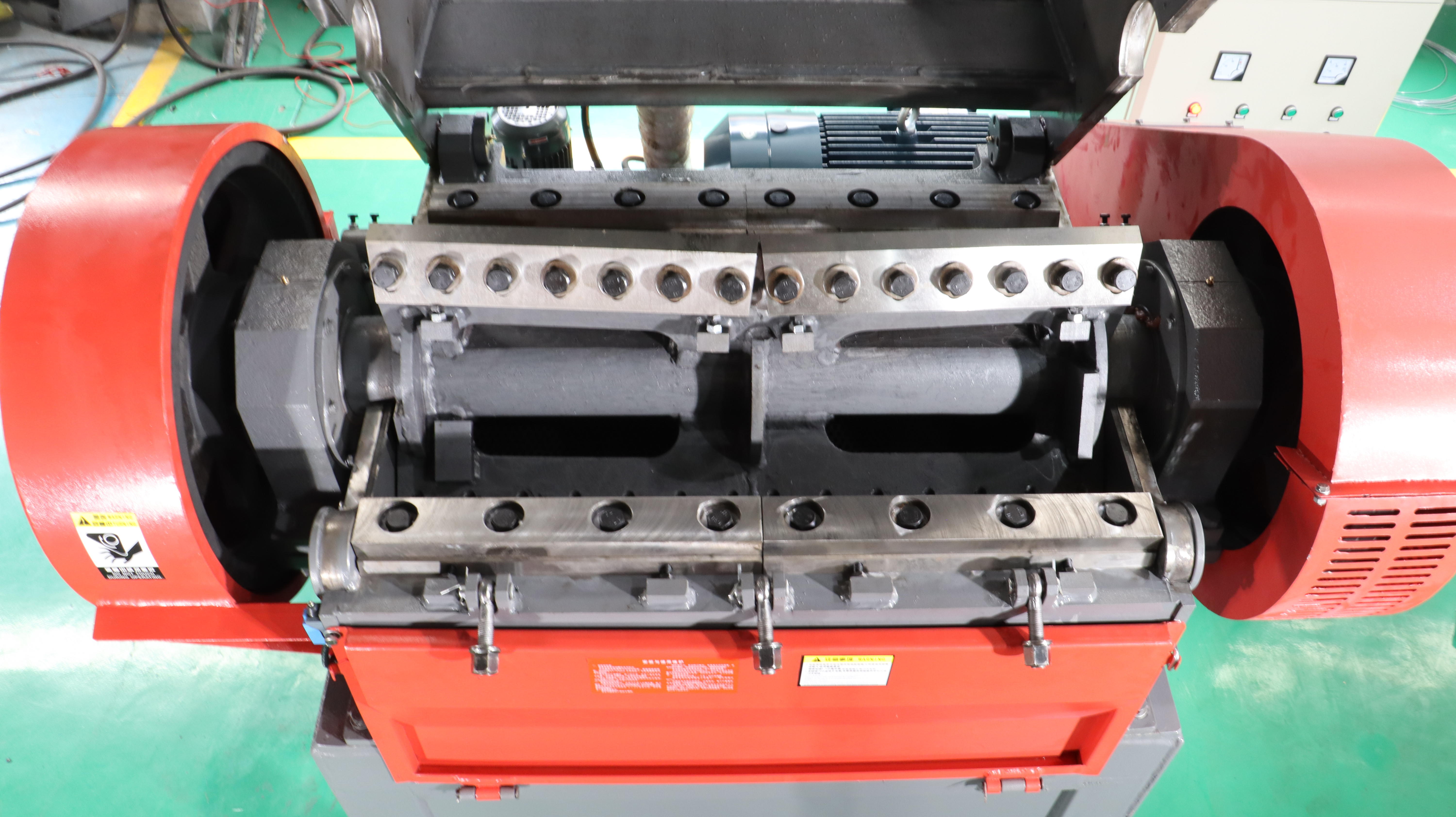 Starting from the basic principle, according to the high-speed operation of the large cutter head driven by the motor, during the high-speed rotation of the cutter and the development trend of the relative speed of the cutter and the cutter, the gap between the cutter and the cutter is used to make the plastic cut into incisions, and then cut into Bulk plastic, after being impacted by plastic particle size, crushed plastic according to stainless steel sieve. In terms of noise reduction and method smoke and dust splashing, the above problems can also be reasonably solved by changing the knife-shaped laser cutting structure.